Barbara J. Rich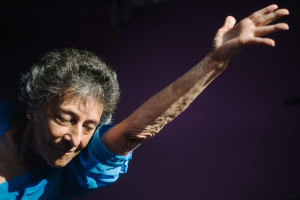 Born in 1934, your instructor, Barbara J. Rich, M.Ed. achieved her Kripalu Yoga teacher training certification at Kripalu Center for Yoga and Health in Lenox, MA. She teaches weekly yoga classes in her private, peaceful yoga studio in Groton, Massachusetts.
She has found that F.E.A.R is often False Evidence Appearing Real.  Through the ancient practices of meditation, mindfulness and Yoga,all of us can change our brain circuitry. She intends to stay totally healthy until she can't get up from Downward Facing Dog!
Oscar Wilde said, "Be yourself. Everyone else is taken."
 Barbara is a Special Educational advocate/consultant.  Her website is sped-advocate.com.
I started attending yoga classes 15 years ago after trying Aikido. I wanted the exercise but was not attuned with the physical contest. My sensei recommended Yoga. It became an exercise routine I enjoyed and could stick with. When I moved to Groton 11 years ago, I immediately looked for a local yoga class and found Barbara. Her class is offered in a friendly loft, snuggled in the tree tops, with large windows that welcome the sun at all times of day. I used to believe that the practice and life were separate things. I attend a weekly evening class with my mom. We have tea, play with the kids, and go to class. Barbara has an acute awareness of her students and she shapes each class to provide what we all need at that moment. She has taught us to consider the connections. Breath, life, health, family -peace.
Jennie W.Groton, MA